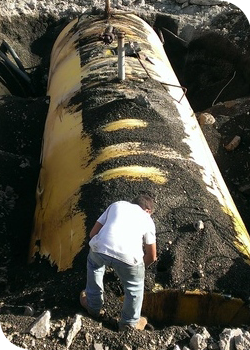 Spill Prevention Control and Countermeasure Plan, Preparation, Review and Compliance Containment
Pine Run Construction prepares Spill Prevention Control and Countermeasure (SPCC) plans for facilities in Pennsylvania, New Jersey and Delaware. All SPPC plans are prepared in accordance with 40 CFR, Part 112. SPCC Plans are designed to ensure that facilities put in place containment and other countermeasures to prevent oil spills from reaching navigable waters.
Remediation Services and Design
• Site assessment
• Phase I and II
• In Situ Remediation
For more information about how our expert team can assist you,
please call 215-348-4500
Why Choose Pine Run Construction?
We are a family run business with over 35 years of experience in the petroleum industry. Pine Run Construction sets new industry standards for innovation, customer advocacy, quality, and financial results. Pine Run's longevity can be attributed to everyone in our company prioritizing our clients' needs.